Sallegra Building automation - Individually tailored security and energy efficiency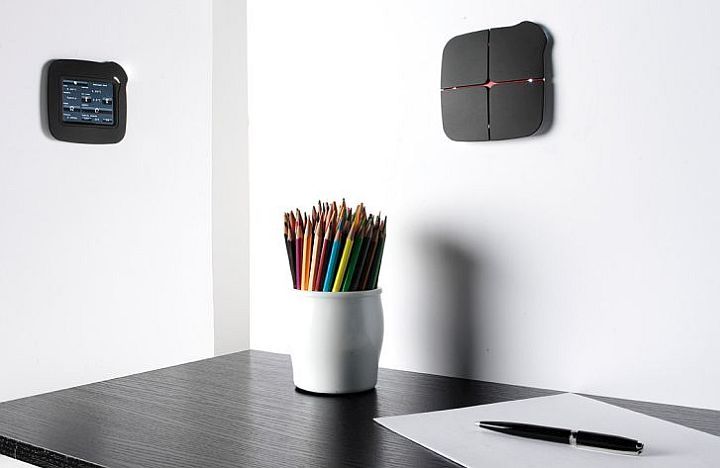 The global freedom of communication resulting through the internet has led our life and living quality into a new dimension. Health and safety around living in the last two decades have become more important.
The contemporary demands on a secured comfort combined with high energy efficiency are very high up on the spectrum of requests for "quality of life" for most people. Satelco, a company for modern building automation based in Switzerland, specialises exactly in this individually tailored and intelligent living. With an individually designed building automation Satelco creates new living comfort in your own home, adjusting it perfectly to the personal needs of its customers. Especially in the modern building automation segment the experienced company always has the customer's requirements in mind, but also in an advisory capacity, the different requirements of each property.
What is at the core of building automation?
Building automation is the totality of control engineering, control and monitoring systems, as well as optimisation equipment in private or commercial buildings. It is an important, if not essential part of a technological facility management with the aim harmonising operation sequences across trades according to predetermined setting values and to simplify them also. All household appliances, control elements and home automation such as washing machine, refrigerator, stove, garage door, blinds and heating system are interlinked and their operation combined in scenarios. A modern and contemporary building automation that captures and analyses all data, is at the core of a sustainable building and energy management. It covers all components for power distribution, conversion and consumption of technical functions.
Decentralised and interlinked
The outstanding features of building automation are the local arrangement of the control units and its seamless interconnectedness through a communications network or a bus system, in which several participants use a common transmission path for data transmission. An individual, custom designed building automation not only gives information on positive user behaviour, but also reveals negative impacts. From this data mixture economic optimisation measures can be derived.
Intelligent living is not limited to homes and residences it also applies to office and corporate buildings. The company Satelco, operating in Switzerland, has convincing arguments that go far beyond "reduced energy costs" and "living comfort". Building automation also increases safety through intelligent alerting and lowers personnel costs for maintenance through automatic and intuitive functions.
If you want to know more about automated building technology, please get in touch and see for yourself the technical expertise of the company Satelco in Switzerland.
Frequently asked questions about building automation
More FAQs can be found here.
Building for the future – possibilities of building automation
Intelligent Living, Smart Home, Building Automation – these three terms basically all have the same objective: future-oriented building with a modern, integrated home automation. For architects, planners, engineers, investors and private clients, this presents new challenges.
There is no standard answer as to how far building automation should be developed. Each project must be considered on its own merits. The basis for decision making depends both on the budget available and on the specific requirements of the building owner. How far should the individual components of the house or flat be integrated with each other? What is considered to be absolutely vital, what can you do without? Some areas of building automation are highly desirable, even if not absolutely essential in terms of sustainability, energy conservation and environmental protection, while others may be considered unnecessary for one's particular lifestyle.
What is currently technically feasible? In what areas are there modern systems which support intelligent living? What criteria could and should be satisfied to be prepared for the future? It must be remembered that a building is designed to last for a very long time and that technical progress is not about to stop. Thus, the infrastructure of a building should where possible be laid out to permit easy integrated of tomorrow's technology.
Overview of the various facets of building automation
---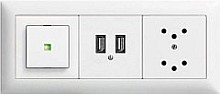 A well-thought-out line system is the basis for the infrastructure of a building. Most suitable for this purpose is a star-shaped arrangement of the ducts. Where possible, there should be a riser zone: a central shaft for all pipes and cables. With large spaces and window areas, an additional duct system should be provided in the floors for cables and plug sockets.
---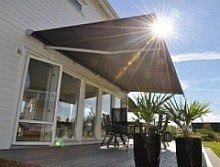 Another important aspect is the health of the occupants of the building. To protect people against electromagnetic radiation, the cables should be laid out and shielded accordingly. Residual-current circuit-breakers may be installed in places where they are not necessarily required by the regulations in order to ensure the safety of the occupants, especially children.
---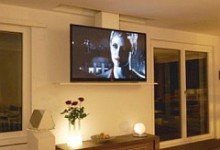 Smart circuitry and lighting control in the living area not only ensure a pleasant atmosphere but also help to save energy. In transitional areas, adjoining rooms and outside, lights can be switched on and off by motion detectors. Different scenarios or centralised control allows specific programming or the complete control of the lighting in a room or the whole apartment. A portable control unit can make it easier to adjust the settings and be combined with other equipment such media systems.
---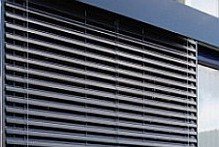 Blinds and shutters can be controlled individually, in groups or automatically, either centrally or using a portable control device. In the other direction, the blinds can send status messages, e.g. in visual form, to the control unit. In addition, automatic adjustment at fixed times or depending on the weather can also be assured.
---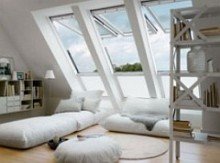 For windows and skylights, similar conditions apply as for blinds and shutters as far as the weather and temperature-dependent control and status indications are concerned. Connection to the heating and/or alarm systems also makes sense.
---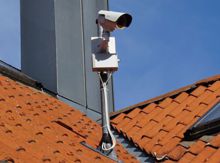 Building security is one of the key central topics. This applies to the surveillance of the external surroundings as well as appropriate sensors on all windows and doors for optimal protection against break-ins. Access control for the site and the house can be backed up with video cameras. Fire and smoke detectors are integrated so as to permit alarm messages to be sent to external bodies when the occupants are away. The subject of safety in this context also includes a central status display of all home automation systems in order to permit immediate action to be taken in the case of malfunctions.
---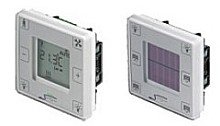 In addition to optimal thermal insulation of the outer skin of the building, intelligent technology permits automatic control of power consumption and the heating system. It can be integrated with the control of windows, doors and blinds to ensure a pleasant indoor climate and save energy, depending on the weather conditions. One central switch can enable or disable various scenarios when entering or leaving the house.
Last but not least: Social- and healthcare
This subject is especially important for senior citizens, people with physical disabilities or restricted mobility and the chronically ill in need of care and assistance. The basic prerequisite is a completely barrier-free design of the facilities. The technology can be intelligently adapted to the particular situations which exist. For example, safety equipment can automatically trigger an emergency call if the person concerned suffers a fall. What is needed in every case is a portable remote control device adapted to the specific needs of the person, so that all the equipment can also be controlled either from a wheelchair or from bed.
---
One of the key characteristics of intelligent living is that the entire house automation system can be accessed from the outside by smartphone. Thus occupants can control all the features and operate them remotely, even when they are not at home. For example, on their way home they can switch on the heating so the rooms are already warm when they get home. In addition, if there is a burglary, fire or any other kind of emergency, an alarm signal can be sent to the smartphone.
---
Household appliances, communications and audio/video systems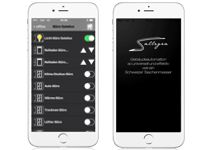 Networking the above groups of equipment offers a wide range of control and monitoring options. TVs, whether connected via cable or satellite, telephones and the internet, WLAN, refrigerators, cookers and the whole range of multimedia systems can all be controlled from a special control panel or via smartphone and feedback received about the current status. To achieve this, appropriate sockets and equipment must be provided in all the rooms. Thus, already at the planning stage, the appropriate infrastructure (in the form of cable channels and additional sockets) needs to be provided to take into account of possible future purchases and installations.
---