Satelco® Exclusive Line IP Video Intercom
Exclusive Line - Special production on request, individually configured for you.
Elegant design made in switzerland combined with the latest IP technology

The Satelco Exclusive Line IP Video intercom is timeless, weather-resistant and fits the classical and modern entrance design.

The robust front panel of the intercom is made of aluminium, anodised and equipped with a ball head colour camera, loudspeaker, microphone, 2 pushbuttons and 2 name plates. The complete audio and video communication takes place via SIP over the network.

Applications:
- Letterbox systems
- Building facades
- Barrier systems / parking decks
- Automatic tellers and pay stations
- Information points / information boards

Key features:
- VoIP communication via SIP 2.0
- Easy electrical installation and setting via a web interface
- SIP back electronics with Ethernet connection
- Use of the LAN / WAN net for network management,
communication and control via a web browser
- Power supply via an AC adapter or PoE
- Special designs on request
DOWNLOAD Data sheet - Satelco Article number 10268
DOWNLOAD Option sheet
Overview of front plate material and colour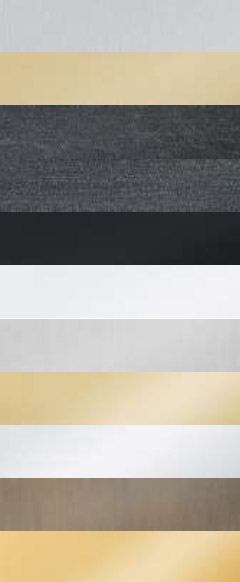 The strong appearance such as gloss and light effects cannot be reproduced here.
Aluminium
- Transparent anodised (standard)
- BAG03 polished, anodised gold
- 'Wrought iron' - hammered, spray-galvanised, with patina
- 'Antik' – sand blasted, spray-galvanised, with patina
- 'Colinal' – black anodised
- IGP powder coated signal white RAL9003
(weatherproof and UV compatible)
Stainless steel
- Brushed
Brass
- High-gloss polished, clear coated
- High-gloss polished, chromium-plated
- Sanded, bronzed, matt varnish
- High-gloss polished, décor gold-plated