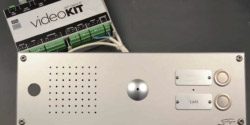 Exclusive Line® IP Video Intercom
Elegant design made in switzerland combined with the latest IP technology
The Satelco Exclusive Line® IP Video intercom is timeless, weather-resistant and fits the classical and modern entrance design.

The robust front panel of the intercom is made of aluminium, anodised and equipped with a ball head colour camera, loudspeaker, microphone, 2 pushbuttons and 2 name plates. The complete audio and video communication takes place via SIP over the network.
Applications:
Letterbox systems
Building facades
Barrier systems / parking decks
Automatic tellers and pay stations
Information points / information boards
Key features:
VoIP communication via SIP 2.0
Easy electrical installation and setting via a web interface
SIP back electronics with Ethernet connection
Use of the LAN / WAN net for network management, communication and control via a web browser
Power supply via an AC adapter or PoE
Special designs on request
Overview of front plate material and colour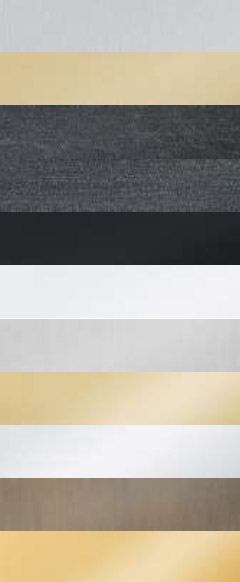 The strong appearance such as gloss and light effects cannot be reproduced here.
Aluminium
Transparent anodised (standard)
BAG03 polished, anodised gold
"Wrought iron" - hammered, spray-galvanised, with patina
"Antik" – sand blasted, spray-galvanised, with patina
"Colinal" – black anodised
IGP powder coated signal white RAL9003 (weatherproof and UV compatible)
Stainless steel
Brass
High-gloss polished, clear coated
High-gloss polished, chromium-plated
sanded, bronzed, matt varnish
High-gloss polished, décor gold-plated