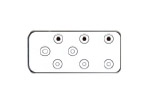 IRC Device
Infrared Remote Control provide 8 channels for the IRX in order to forward on KNX bus simple commands (on/off; toggle, scenes, sequences of 2 objects, 1 dimmer or shutter). Battery CR2025 included)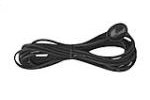 IRX Cabling
This cabling provide a Infrared receiver; digital input 1 and 2 with one common wire are always available. Input 2 can be configured as a signalling led to show when a proper infrared command is received (connecting eelectron LED).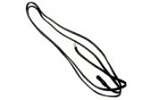 Temperature probe
NTC resistance tolerance: ±3%
Measure range: -20°C - +100°C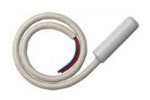 External temperature probe
Length: 1250 mm
NTC resistance tolerance: ±2%
Measure range: -50°C - +60°C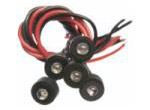 3V LED Indicator
Packages of 20 or 60 pcs LED with Blue or White light 3 V wired red / black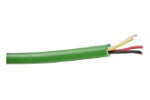 EIB / KNX BUS Cable
It is used for installation in "smart" building applications. Guarantees perfect communication in accordance with specifications established by EIB / KNX, and is suitable for applications with fixed wiring inside channels and under plaster.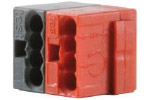 BUS Connector
Bus Connector Red / Black for EIB / KNX, with direct plug connection. They can be connected up to 4 pairs of wires to a KNX device can also be used as a branch terminal.
DOWNLOAD Data sheet